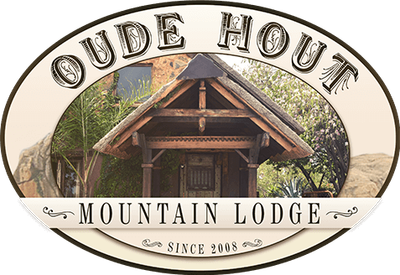 Oude Hout Mountain Lodge offers luxury accommodation in a bushveld setting, just outside of Pretoria. Nestled in the Bronberg mountains, we are 9.5km out on the Lynnwood road. With easy access to the highways, golf courses, shopping malls, hospitals and other attractions we are the perfect accommodation option that allows you to check in, and breath out. We are also located in the heart of the wedding venue belt of Pretoria East, making us more than ideal to spend the night after celebrating the couple's joy.
OUR ROOMS
Oude Hout Mountain Lodge offers 4 x rooms, sleeps 10 x guests in total, all with their own entrances. All rooms have fans and heaters, we also offer DSTV, coffee and tea stations. We do offer self-catering options. Please enquire about prices, availability and more with your booking enquiry. Meals can be arranged. Please ask for a quote with your booking enquiry.
Breakfast: optional
OUR VENUE
Vintage Oude Hout Farm Venue offers 1 unique venue for up to 60 guests on top of the Bronberg Mountain, Pretoria East. On the highest point in Pretoria, overlooking the city lights to the west, and the country side to the east. Beautiful gardens surrounded you with natural stone, rock and wildlife.