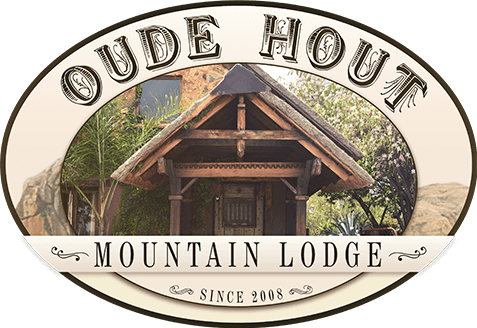 Oude Hout Mountain Lodge offers luxury accommodation in a bushveld setting, just outside of Pretoria. Nestled in the Bronberg mountains, we are 9.5km out on the Lynnwood road. With easy access to the highways, golf courses, shopping malls, hospitals and other attractions we are the perfect accommodation option that allows you to check in, and breath out. We are also located in the heart of the wedding venue belt of Pretoria East, making us more than ideal to spend the night after celebrating the couple's joy.
OUR ROOMS
Oude Hout Mountain Lodge offers 16 rooms and suites, all with their own entrances. All rooms have fans and heaters, we also offer DSTV,
coffee and tea stations, optional self catering options and more.
We do offer self-catering options. Please enquire about prices, availability and more with your booking enquiry.
Meals can be arranged. Please ask for a quote with your booking enquiry.
Breakfast: optional
OUR VENUES
Oude Hout Mountain Lodge offers 4 unique venues, each with its own charm and attraction.
De Oude Deck Venue:
The jewel in our crown, this is a one-of-a-kind venue. With an exceptional view over the lights of Pretoria East, you are surrounded by glass. If you want to break free and enjoy nature, this is the venue for you. De Oude Deck can accommodate up to 120 guests without a dance floor, or 100 with a dance floor.
De Dam Venue:
Overlooking the local watering hole, this venue offers you the chance to watch the local wildlife. A small thatch structure offers you serving space, with enough room under the trees for up to 40 guests, and more than enough space for kids to run and play.
Perfect for picnics, birthdays, bachelors and other more informal celebrations
In the Forest Venue:
Our forest chapel, situated in a grove of black whattle trees, can accommodate up to 100 guests. This space can also be transformed into an outside celebration area for those special events under the stars.
The Cross Venue:
On the highest peak you will find our Cross. This chapel overlooks the whole area, offering you stunning views of the sunset. The peace and joy of this venue makes it perfect for romantic weddings. It can accommodate up to 80 guests.